Chengdu, the capital of the province of Sichuan, sits a mere 60 km from the eastern margin of the Tibetan Plateau, rising to 6,000 metres. In addition to the well-known panda sanctuary, Chengdu is also famous for its culinary prowess, tea culture, and the World Heritage Site of the Dujiangyan Irrigation system, still functioning after 2,000 years. It is well-connected both domestically by air and high-speed rail, and by direct international flights from several cities in US, Europe and Japan.
Temple of Marquis Wu
Temple of Marquis Wu was built in commemoration of Zhuge Liang, the famous marquis of the ShuHan Dynasty. There are numerous historical relics, such as Chu Shi Biao and so on.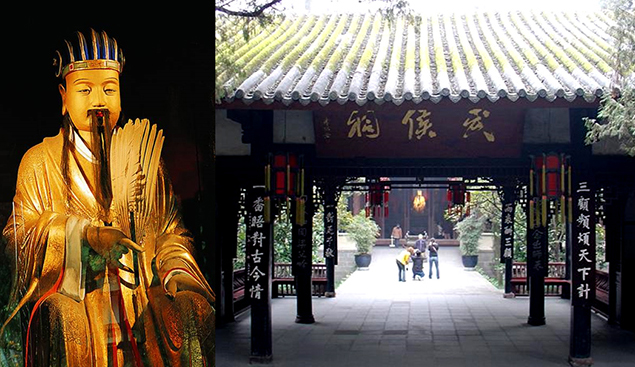 DuFu Thatched Cottage
The Chengdu Du Fu Thatched Cottage was the residence of Du Fu (AD 712-770), a great Tang poet hailed as the "poetic saint" by later generations. It is a major cultural relic enjoying State-level protection.
Jinli Street
Lying on the eastern side of the Temple of Marquis Wu,Jinli Street featuring the tridition of western Sichuan guided by Three Kingdom culture.This street is an ideal place for tourists to enjoy food,buy antiques,and enjoy Sichuan opera.
Broad and Narrow Alley
Being in the list of Chengdu Historical and Cultural Protection Project,Broad and Narrow Alley is composedof broad alley,narrow alley and across alleys.It`s a reduction of the old Cheng du life style.